Electric Winch In Straight Structure Design High Quality Electric Winch
Part 1: Description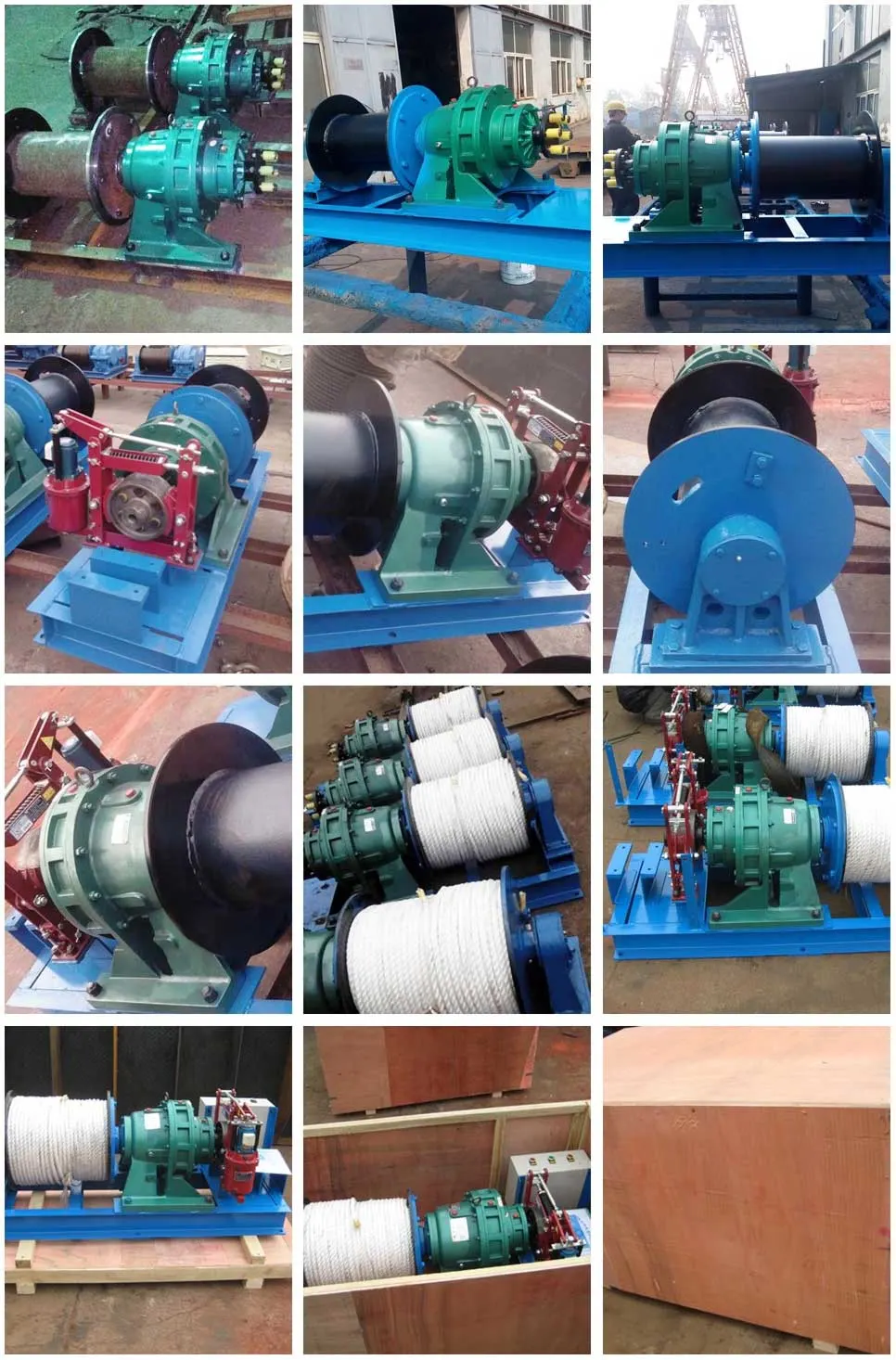 Jk type high speed electric winch mainly is used for materials lifting and traction the low weight duty contruction. It also used for crane as main hoist; it is the special winch of derrick and gantry frame and lifting trolley. It is suitable for construction and small equipment installation of construction mine area lifting factory.
JM type slow speed electric winch can lift heavy weight in the Construction Site and Port pier; it also can be used as traction power in installing of the factories and mines. It is not only can single use, but also can combined with other large-scale and complex machine.
JK-D Series electric winch is newly developed product, which is adopted with a planetary gearbox. Now it is an ideal replacement of traditional electric winch with its compact structure and low noise, stable performance and easy operation and maintenance. It is widely used in building construction, bridge, metallurgical field.
Part 2: Components
Main Components: Motor, wire rope, drum, reducer, coupling, brake, windlass bottom frame, control switch.
Part 3: Feature
1. Precision needle bearing used in high-load areas offering lower friction level and longer life.
2. Electrical parts protected by steel box from rain;
3. Emergency stop button for emergency;
4. Steel boxes equip with lock to avoid other staffs in addition to operator to operate winches;
5. Gear reducer driving type
6. It could lift, drag and drop vertically, obliquely;
7. Rope winding orderly, safe and reliable on performance
8. The big curvature, fiber oil lubrication, galvanized cover of the wire rope extend its service life
9. Corrosion resistant painting.
10. Running stably, Reliable operation with low noise (no exceed 85dB).
11. Pass 1.25 times static overload test;
Part 4: Package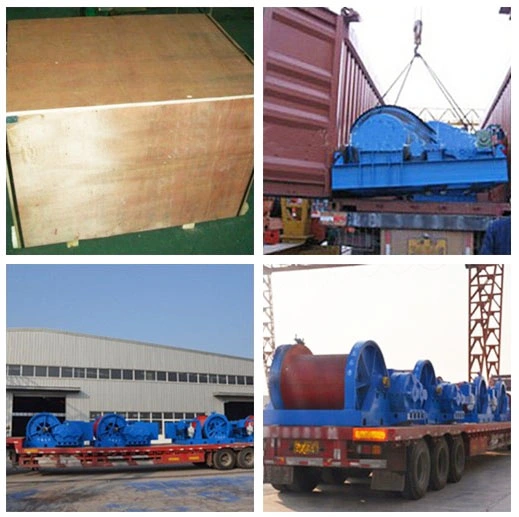 Part 5: Technical Data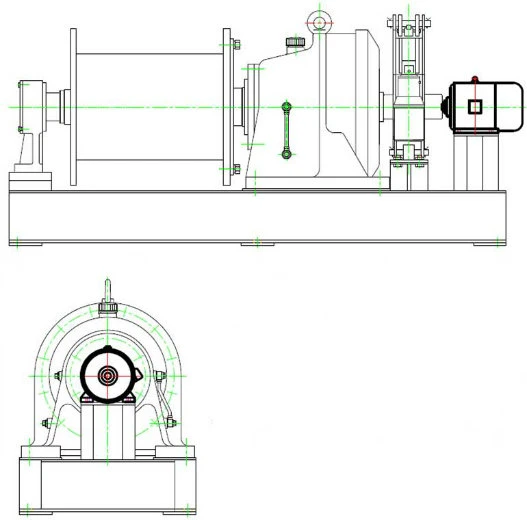 | | | | | | | | |
| --- | --- | --- | --- | --- | --- | --- | --- |
| type | Rated load (Kn) | Rope Capacity (M) | Rope dia. (mm) | Rated speed (m/min) | Rated power(Kw) | Dimension (mm) | Weight(kg) |
| JK0.75D | 7.5 | 100 | Φ9.3 | 30 | 3 | 900X340X400 | 165 |
| JK1.25D | 12.5 | 120 | Φ11 | 46 | 7.5 | 1140X400X450 | 315 |
| JK1.60D | 16 | 160 | Φ12.5 | 28 | 7.5 | 1200X440X480 | 350 |
| JK2.0D | 20 | 190 | Φ13 | 36 | 13 | 1400X470X548 | 510 |