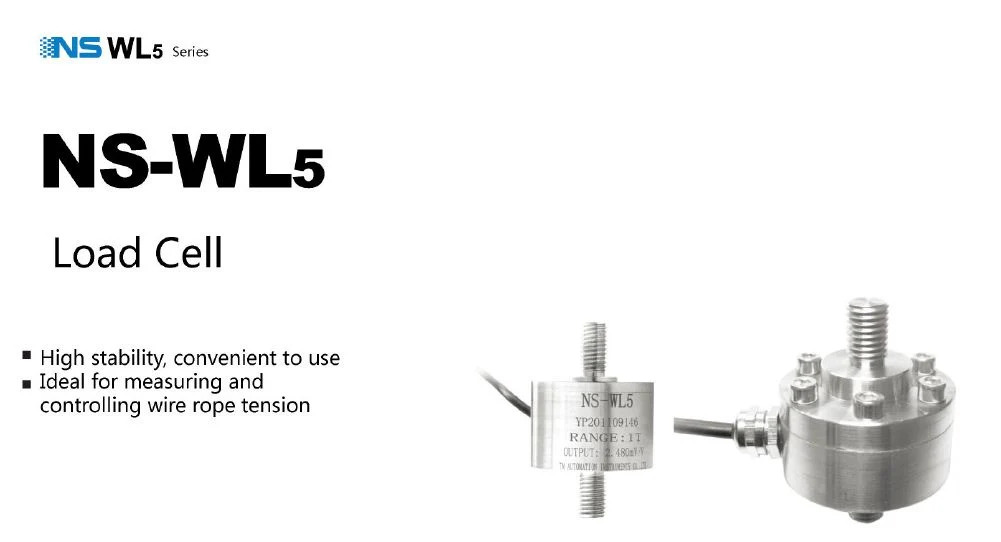 O

verview:
Place of Origin

Shanghai, China

Brand Name

NS

Model Number

NS-WL5

Type of Sensor

LOAD CELL

Rated Capacity

0~2 ton

Output Signal

1.5mV/V, 0~5V, 0~10V, 4-20mA, RS485 etc.

Accuracy

±0.05%F.S(typ.)

Electrical Connection

Flying lead or customized

Mechanical Connection

Bolt and Nut

Power Supply

24 Vdc
(connect to amplifier)

Operational Mode

Pull , Press two direction

Measuring Medium

vertical force from solid

Material

Stainless Steel

Certificate

Obtain RoHs,CE, ISO9001 certification

Lead Time

2~3 weeks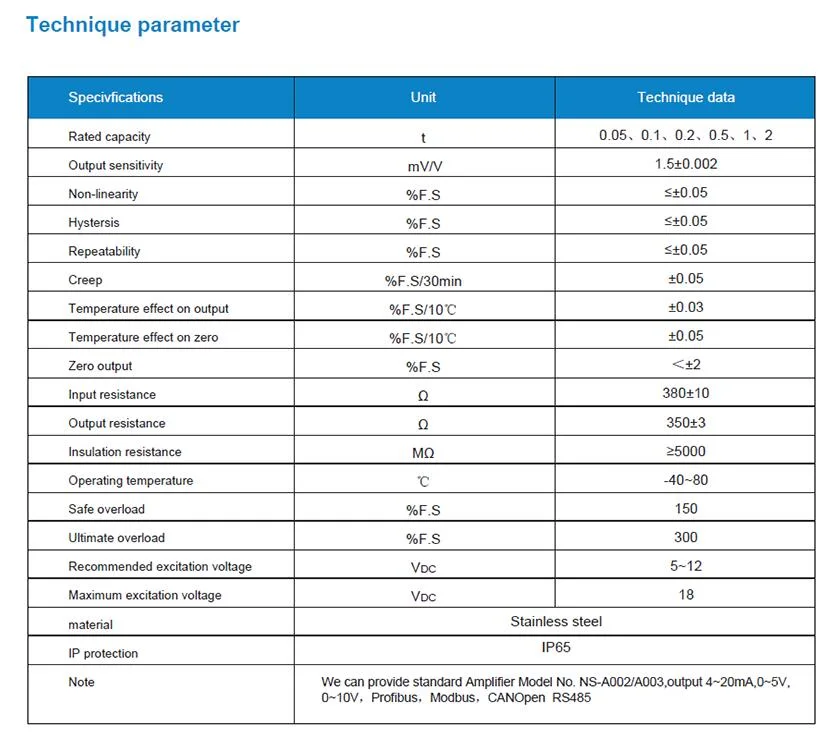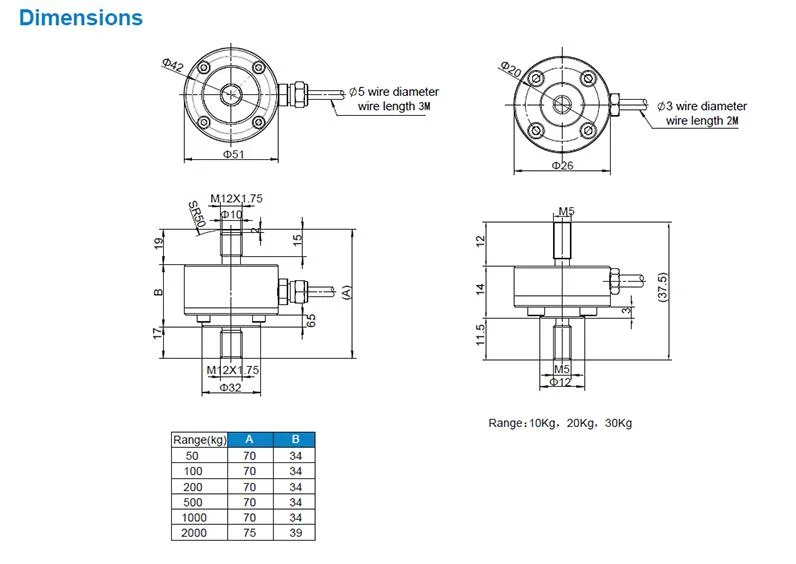 Applications of force sensor
·Scale manufacturers (platform scales, legal-for-trade scales)
·Medicine (weighing hospital patients)
·Building industry (weighing materials, power shovels)
·Agriculture (automatic feeders)
·Public sector (weighing garbage)
·Quality assurance
Introduction of force sensor
Tension Compression force sensor is ideal for use in static and quasi-static weighing tasks; for instance, for the gravimetric level measurement of suspended tanks as well as for conveyor, batching, and hybrid scales. It is available in seven maximum capacities, which range from 50 kg to 2 t, thus covering a very broad range, the product is widely used for various scale, industrial weighing system.
Special features of force sensor
·Both tension and compression force
·Wire rope tension measurement and controlling
·High precision
·Excellent dustproof
·High accuracy, water-proof, anti-corrosion