Electrc Winch-High Quality with Slow Lifting Speed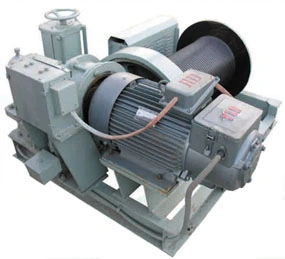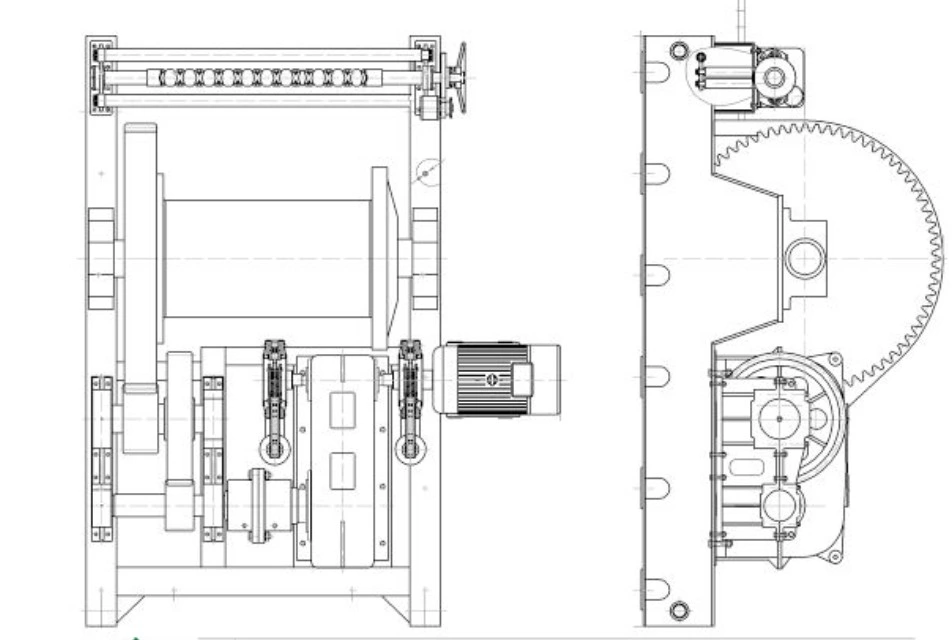 Name: Electric Winch/Winch/Electric hoist/Hoist/trolley
Capacity: From0.5T-65T
Winch Lifting height: 1M-500M
Winch Type: JK type (high lifting speed); JM type (low lifting speed), JT type ( stepless ); JKL (manual operation)etc.
Winch Components: Drum, steel wirerope, reducer, motor, and brake.
Winch Usage: With its compact structure, light deadweight and big capacity, the winches are widely used in Industrial field, mine, metallurgy, Crane, Construction, Mechanical field, Bridge, and Hydropower station.
Basic parameters Model
Rated Rally KN
The average speed rope m/min
Capacity of rope m
Rope diameter
Motor Model
Electrical power KW
Size appearance mm
Machinery weight KG
JM1
10
15
80
Φ9
Y112M-6
2.2
740*690*490
270
JM1.6
16
16
115
Φ12.5
Y132M-6
5.5
940*900*570
500
JM2
20
16
100
Φ13
Y160M-6
7.5
940*900*570
550
JM3.2
32
9.5
150
Φ15.5
YZR160M-6
7.5
1430*1160*910
1100
JM5
50
9.5
190
Φ21.5
YZR160L-6
11
1620*1260*948
1800
JM8
80
8
250
Φ26
YZR180L-5
15
2180*1460*850
2900
JM10
100
8
200
Φ30
YZR200L-6
22
2280*1500*950
3800
JM12.5
125
10
300
Φ34
YZR225M-6
30
2880*2200*1550
5000
JM16
160
10
500
Φ37
YZR250M-8
37
3750*2400*1850
8800
JM20
200
10
600
Φ43
YZR280M-8
45
3950*2560*1950
9900
JM25
250
9
700
Φ48
YZR280M-8
55
4350*2800*2030
13500
JM32
320
9
700
Φ52
YZR315S-8
75
4500*2850*2100
20000
JM50
500
8
800
Φ60
YZR315M-8
90
4930*3050*2250
38000
JM65
650
10
2400
Φ64
LA8315-8AB
160
5900*4680*3200
46000